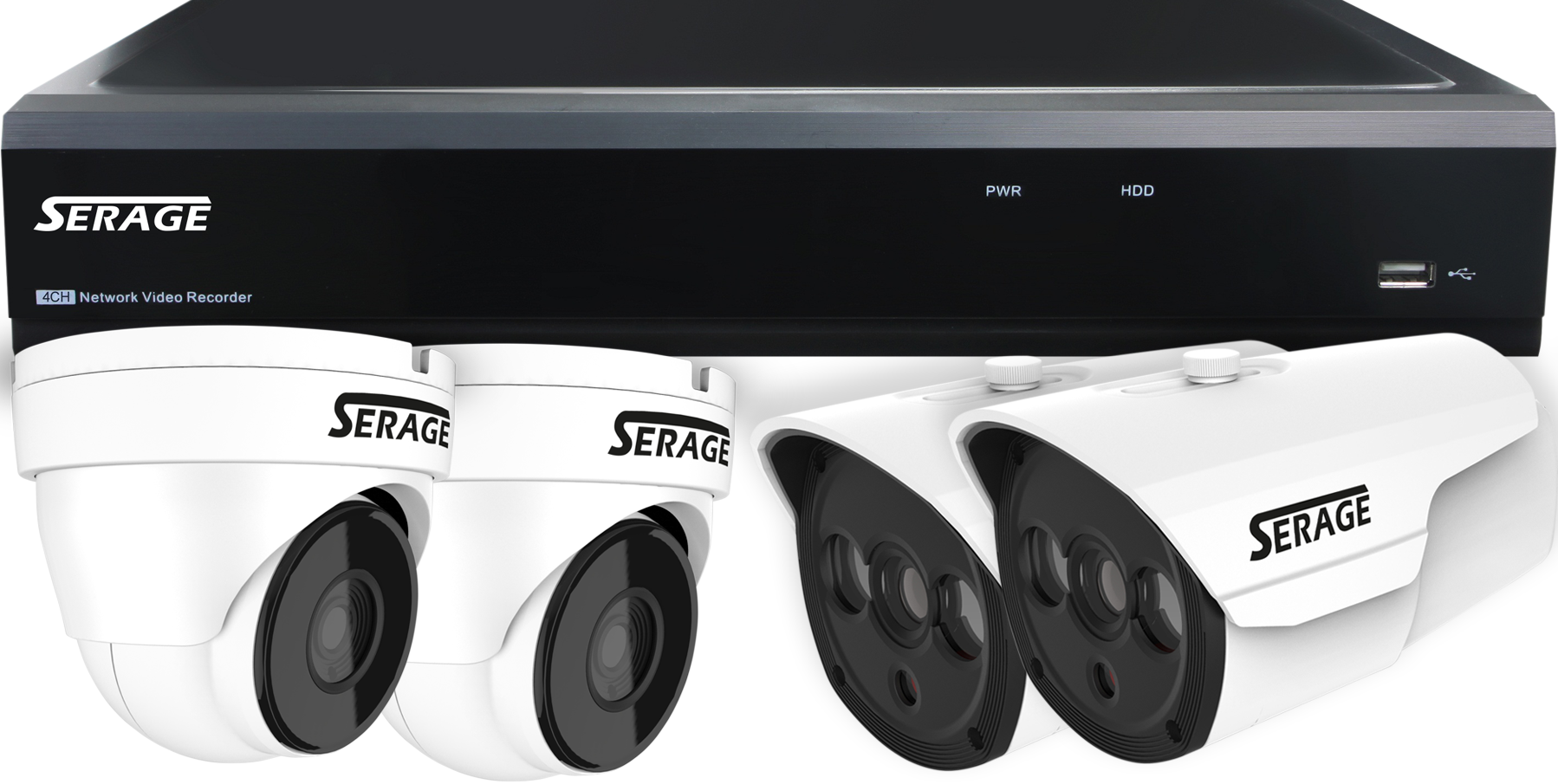 Serage 2MP HD
2 Camera CCTV System
1080P HD Display/Record
Live HD Remote Streaming
Smart Capture Motion Recording
Intelligent IR Night Vision
Professional Installation
2-16 Camera Options
Home or Small Business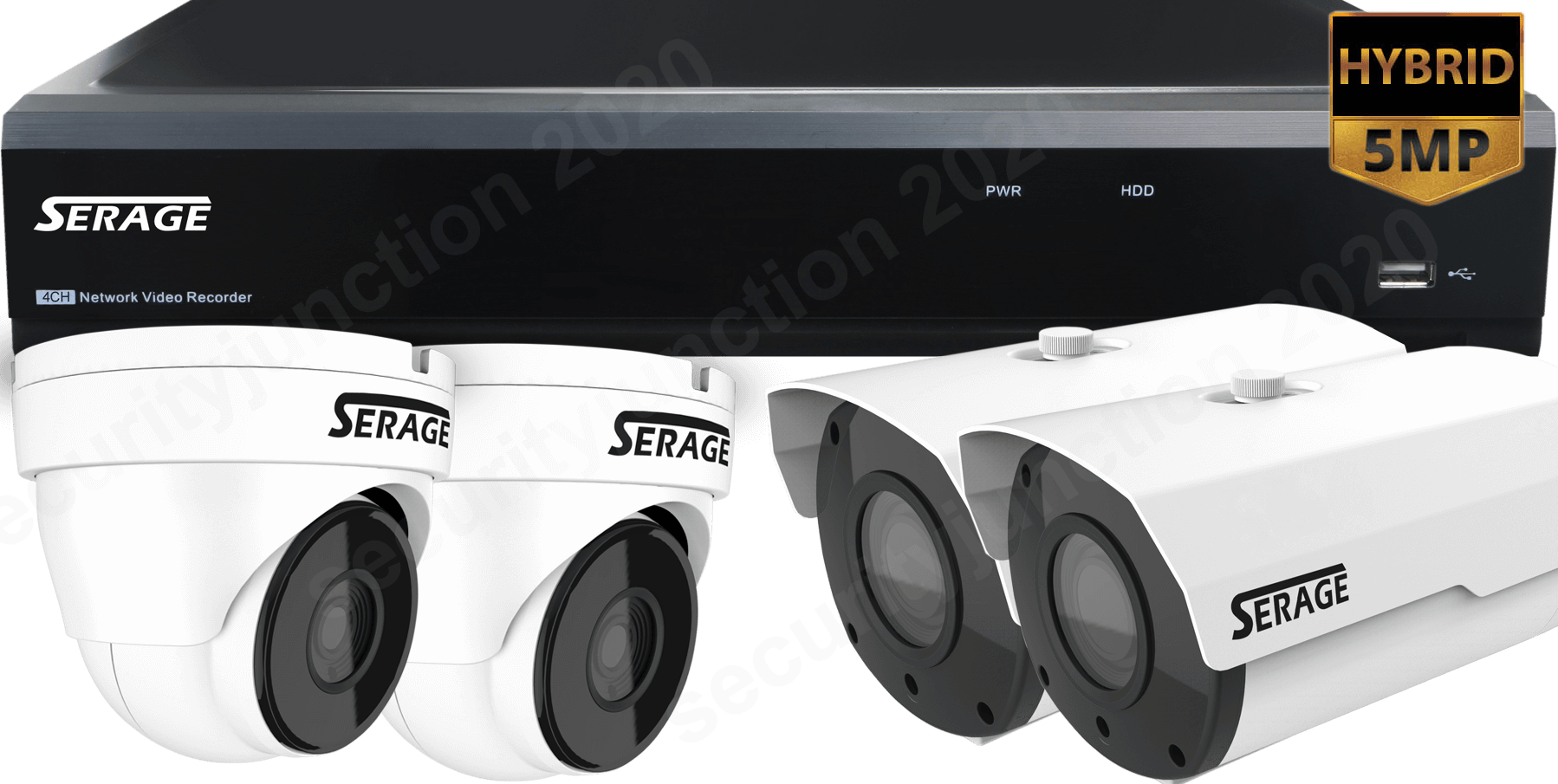 Serage 5MP HD
2 Camera CCTV System
Full 5MP HD Display/Record
Live HD Remote Streaming
Advanced IR Night Vision
Cloud Storage Options
Professional Installation
2-32 Camera Options
Home or Business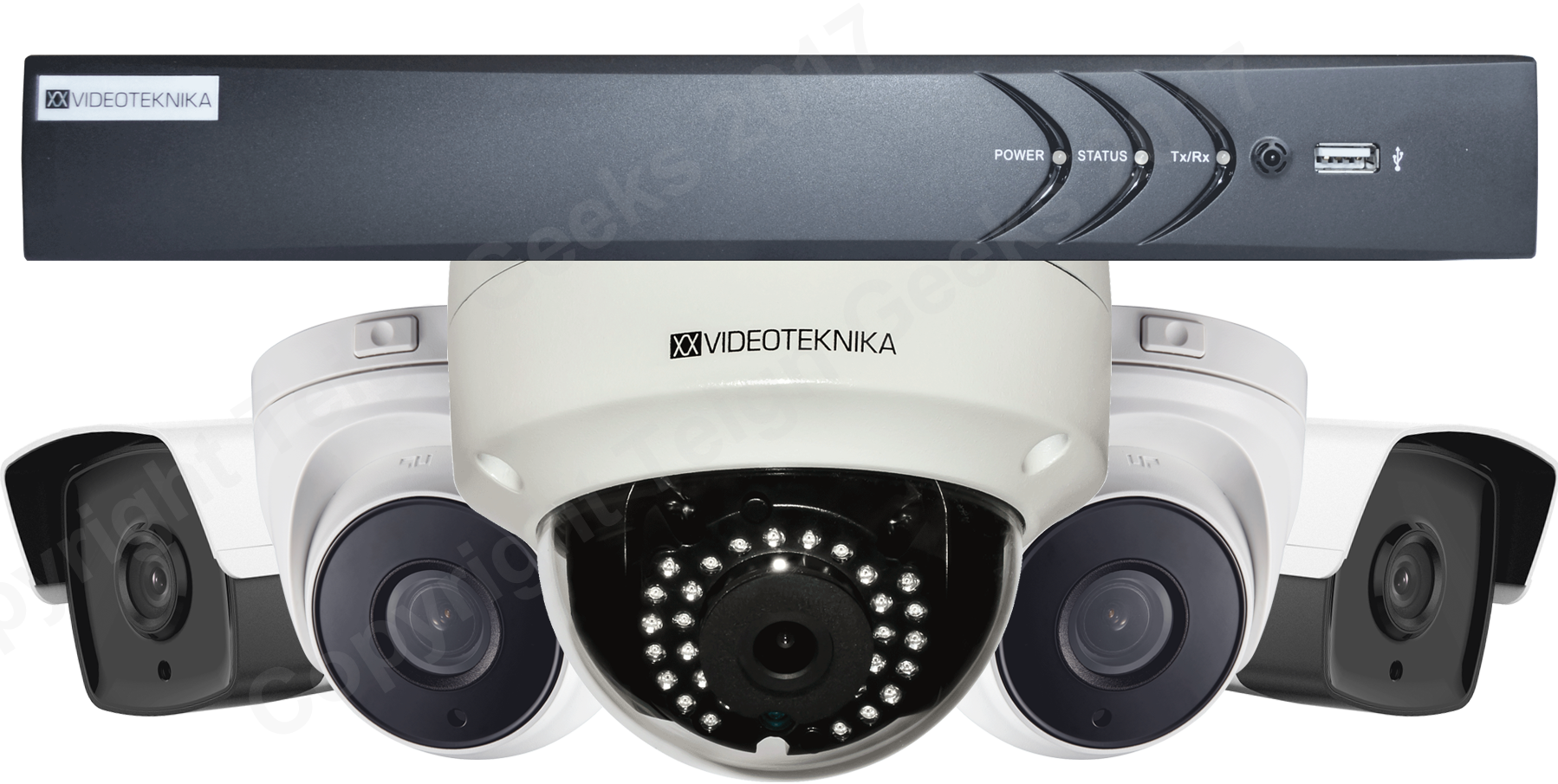 TVI Ultimate 1080P HD 2 Camera CCTV System
SUPER HD 5PM Unrivalled Images
1080p HD Remote Streaming
Advanced IR Night Vision
Cloud Storage Options
Professional Installation
2-64 Camera Options
Large Home or Business
Bespoke pricing packages are also available

Access real-time footage from your CCTV system anytime, anywhere, using any device. Whether you're sipping a Margherita on the beach, climbing a mountain or enjoying a bit of retail therapy! 
Remote access to your HD CCTV system 24-hours-a-day has never been so simple or speedy. 

Complete control over your HD CCTV System anywhere you have an internet connection.

Suports Windows, MAC & iOS devices, so you have complete control using a mobile or desktop device.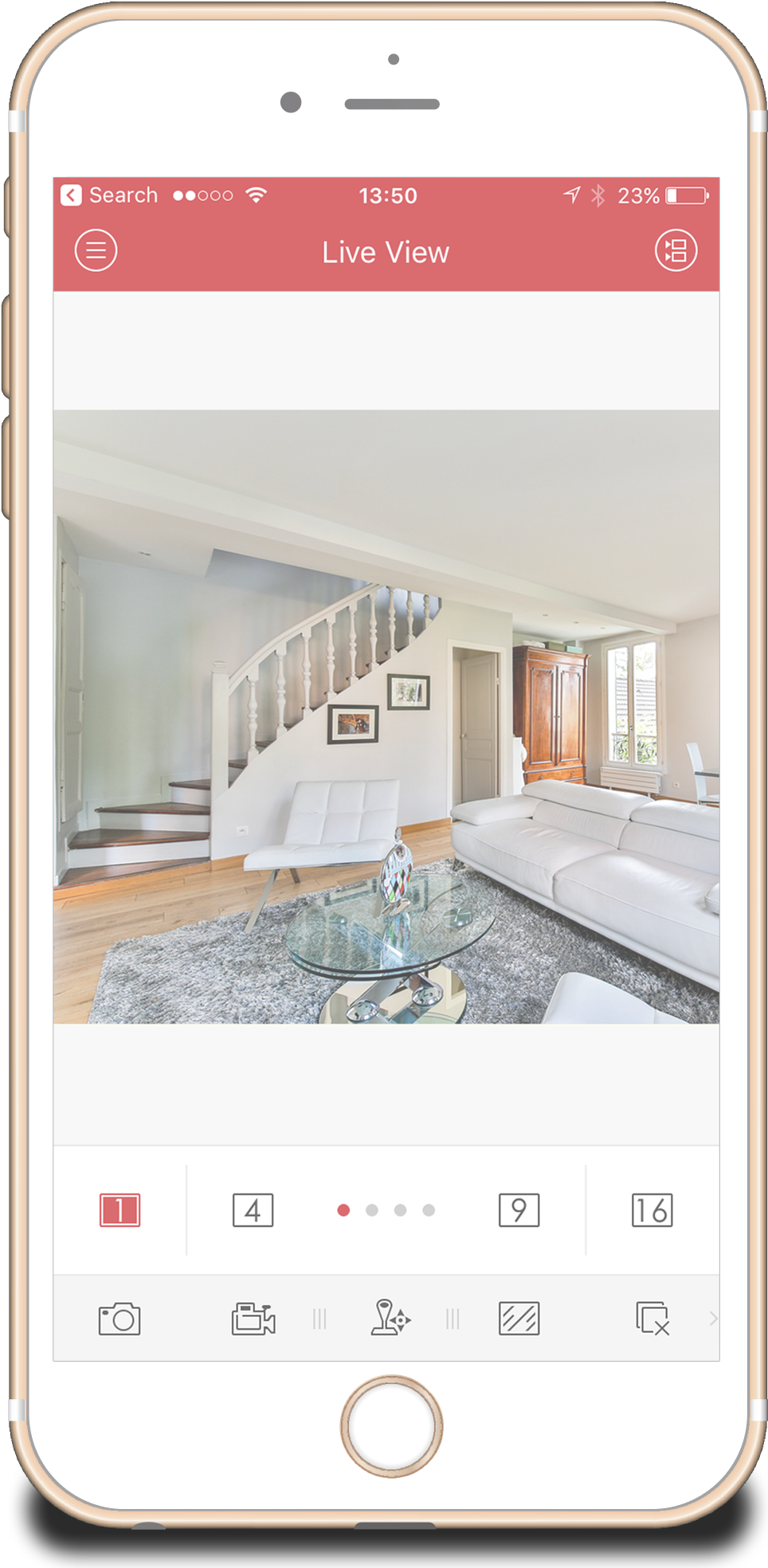 Live and recorded HD images streamed directly to your device anytime, anywhere.

Live streaming HD video with no buffering whatsoever. Can even be embedded into a website!

Our TVI systems allow for cloud recording to your Google Drive, Dropbox or One Drive account.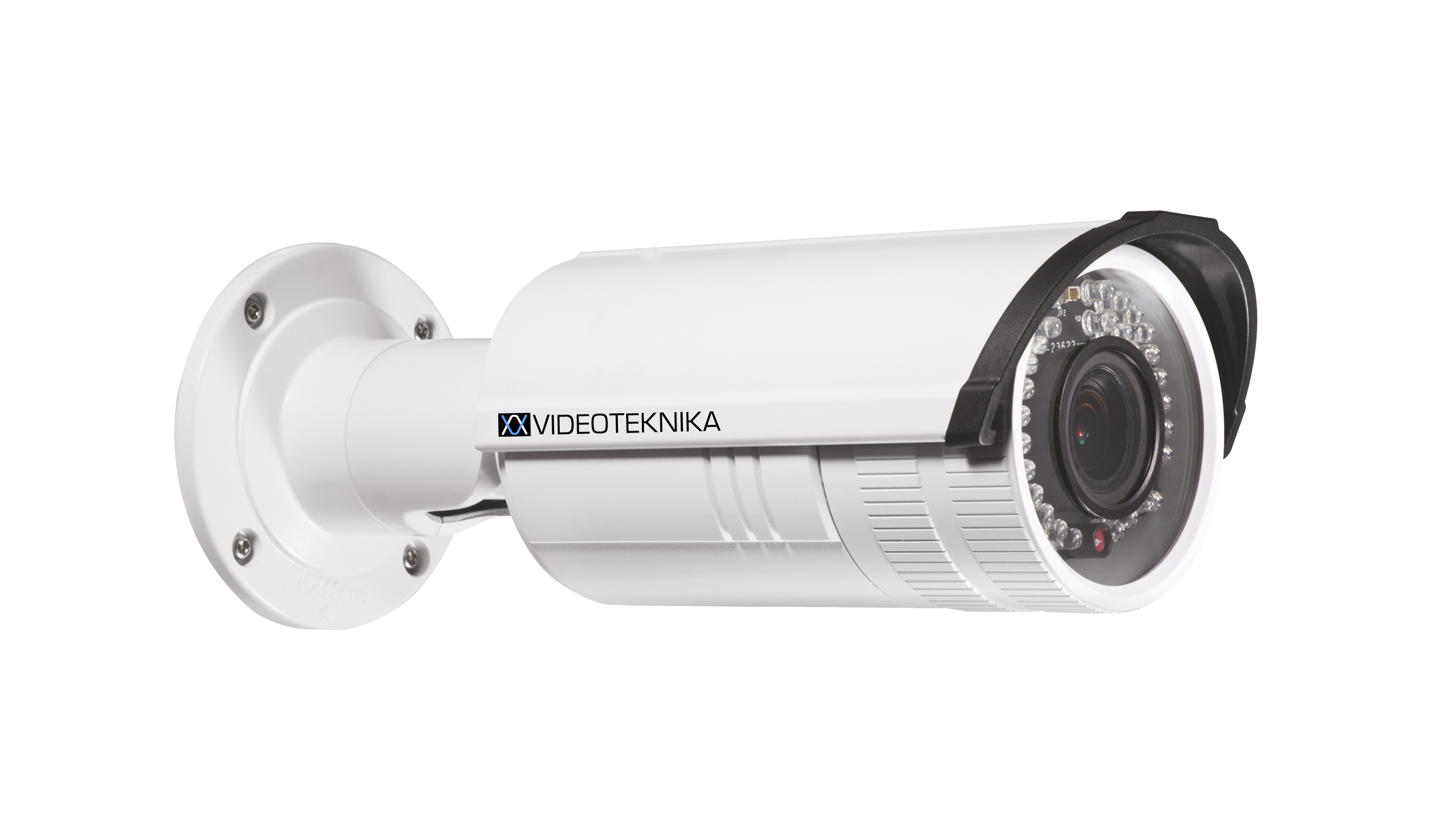 We only use next-generation equipment, all of which utilises the most up to date, cutting-edge HD CCTV technology. 

Real-time recording which can be set to record 24-hours-a-day, or scheduled to certain hours.
Recording can also be programmed to only trigger when a camera senses motion activity – saving valuable space on your system's Hard Drive.

Security Junction offers 2MP-4K Super HD CCTV Systems that guarantee premium, optimum resolution recording and playback performance. Expect crystal clear, superior image quality ensuring maximum protection and monitoring of your home & family or business premises.

All of the HD CCTV cameras we offer are fitted with the latest intelligent, long-range infrared night vision and low light technology, giving you complete peace of mind no matter what time of the day or night it is, or how poor the lighting conditions are.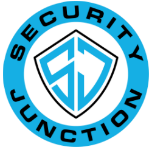 Protection when it matters most
Security Junction is a trading name of Teign Geeks Ltd, installing HD CCTV Systems throughout Devon and the South West.
Our team have been designing, supplying and installing CCTV and Security Systems for over 20 Years.
Domestic homes in Devon and the South West, schools & colleges, construction & demolition, retail, pubs, and farms.
With our vast experience in the IT & Security market we are well placed to deliver the best possible protection.
We know our stuff. We've been doing this for years and we always keep up to date with the latest in HD Security.
Your home is in safe hands with our network of experienced professional installation engineers.
Unrivalled and unquestioned support always. We are always on hand to help or answer your questions.
We have security solutions to suit most budgets and ensure you never spend a penny more than you need to.
Note: If you're reading this then it is likely you are considering some kind of CCTV system to help protect your Home. Security Junction guarantees that we will recommend, supply & install the very best HD CCTV system to give you the protection you need – at a price that won't break the bank. 

Protect your prized possessions
Request a FREE, no-obligation quote today.