Remember years ago, when we'd think about the future and imagine it'd be all flying cars and teleportation? OK, so that was a bit far-fetched. But, we bet you never imagined you'd be able to keep an eye on your home or business from anywhere in the world – using just your smartphone? Well, you can. It's called Remote Access CCTV.
You might be a little bit disappointed that you can't instantly teleport yourself to a beach in the Bahamas (yet). Or that you can't jump in your flying car for a weekend away in Paris. So are we, to be honest.
But if you're in the market for a state-of-the-art home security system, one thing that should be at the very top of your wishlist is Remote Access CCTV.
Remote Access CCTV?
Sounds a bit nerdy, doesn't it? It is, to a certain extent. Over the past decade or so, a bunch of tech-obsessed CCTV geeks have worked tirelessly so businesses like Security Junction can offer customers like you the pièce de résistance in Home CCTV systems and Business CCTV systems.
In its simplest terms, Remote Access CCTV systems enables you – a home or business owner – to view footage from your security cameras wherever you are in the world. Using only your smartphone, you can view a live stream to see exactly what's going on at home or work.
Even Doc Brown & Marty McFly would never have envisaged keeping tabs on your home or business being this easy.
How to Access – Anytime from Anywhere
How you gain access to and stream your live CCTV footage varies from system-to-system. At Security Junction, our HD CCTV systems connect to a nifty little mobile app. Install the app, pair your system, and away you go! It's that simple.
The CCTV Systems we supply, paired with the Remote Access mobile app, give you a wealth of benefits benefits:
Access Anytime:

Get remote access to your CCTV system anytime – 24 hours a day, 365 days a year!
Access Anywhere:

With just an internet connection, you can live-stream footage from your CCTV cameras wherever you are in the world.
Multi-Device Compatibility:

Keep complete control using any device – from Windows & Mac to iOS & Android.
HD Quality:

Live and recorded, crystal-clear HD CCTV footage streamed directly to your chosen device.
Real-Time Streaming:

Stream your CCTV footage in real-time with

absolutely no buffering

. You can even embed it into a website, if you need to!
Cloud Storage:

To negate the need for Hard Drives, our TVI systems enable cloud recording, so files of footage can be transferred directly to your Google Drive, Dropbox or OneDrive account(s).
Is Remote Access Relevant to You?
From parents to pet owners, and serial entrepreneurs to small business owners, Remote Access CCTV is massively beneficial to anyone who wants to protect their property and prized possessions.
Here are some scenarios for you to mull over:
For Parents
Whether it's watching over your teenage kids when they get home from school at 3:30pm, or to keep tabs on them when they have a little get-together while you're out – it doesn't really matter.
What matters is that you'll have real-time, live footage of their exact movements wherever they are in the house. Talk about complete peace of mind while you're not at home, aye?
On the flip side, you might have elderly parents who are still largely independent, but are getting to the age were their frailties could potentially cause a life-threatening injury or similar. Check in on them in real-time using just your smartphone.
For Pet Owners
Imagine being at work and being able to keep a watchful eye over your beloved cat or dog. As a pet owner, that's absolute bliss. From a more sinister perspective, pet theft has risen by 24% over the past three years alone. 60 dogs in England & Wales alone are stolen every single week!
If you're more of a horse lover, why not get a CCTV system installed at your stables? Doing so, no matter how far away the stables are, you can get a glimpse of your Gee-Gee whenever you want with the tap of a button.
For Business Owners
We bet you always wondered what your employees get up to while you're not at work. If only you had a pound for every time you've thought "I wish I could be a fly on the wall". With Remote Access CCTV, you can be a fly on the wall whenever and wherever you are in the world.
If you're on your yacht in the Mediterranean or simply away from work on business, you can  keep a watchful eye on your workforce, monitor deliveries, and much, much more!
For Private Property or Land Owners
You might be all of the above, or you might just be a proud private property owner or land owner. Of course, you can't be at your property or land 24/7 to physically watch over it. You can, however, digitally watch over it without having to be right there.
In the unfortunate event of any damage, break-ins or thefts, you'll have the golden-egg of evidence to give to the authorities – the criminal caught on camera.
For None of the Above
There are so many instances where Remote Access CCTV could be beneficial that it's impossible to list all scenarios and useful applications in a single blog post. Speak to Security Junction if you're unsure, or for advice or guidance on, whether Remote Access CCTV is really what you need.
Remote Access CCTV from Security Junction
From as little as £499, you can get a state-of-the-art HD CCTV System from Security Junction. Inclusive of this cost, we'll install it fully, give you an overview of how to use it, and provide you with guidance on how to access your CCTV footage using your smartphone.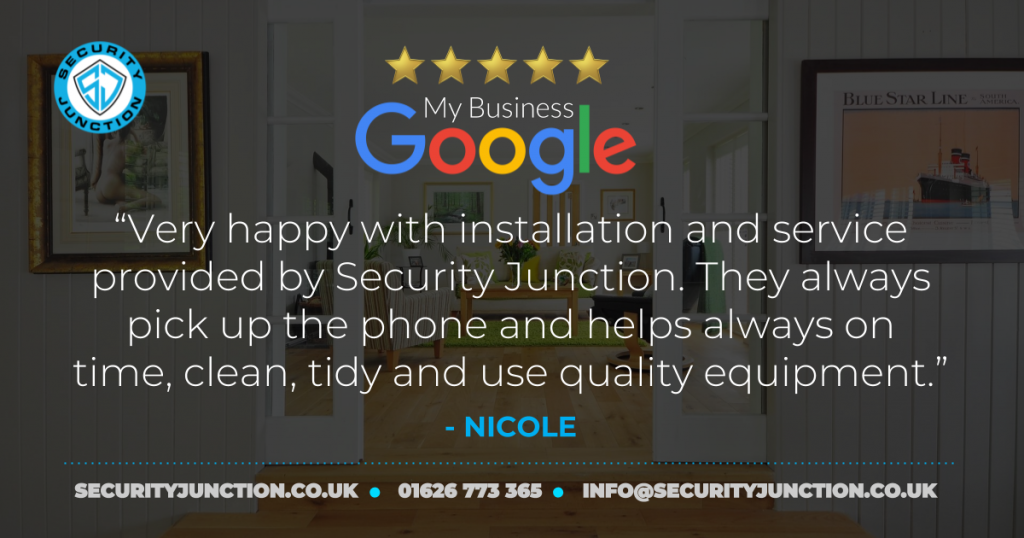 Speak to a CCTV specialist at Security Junction for your FREE quote today.