Christmas is a time for family, festivities, obscene amounts of food, gifts and… burglary. If there's any time of the year you really need a CCTV System to protect your home, it's the festive period.
You've probably all seen the festive film, Home Alone, in which burglars Marv and Harry are ultimately outsmarted by eight-year-old Kevin McCallister. It's a cult classic. But, the reality of burglaries in the UK over the Christmas period is far from the much-loved fictional film with its happy ending.
20% Rise in Burglary at Christmas
The fact of the matter is that there's a stark, sharp and worrying rise in burglary during November and December. Last year alone, there was a 20% rise in burglaries over the Christmas period compared to the previous year.
According to home insurers, Direct Line, December 5th, 6th, 11th, 17th and 18th. In the Midlands, burglaries on Christmas Eve almost doubled year-on-year.
There is never a good time to have to deal with a burglary. It's highly traumatic for victims, with up to 70% fearing being retargeted by criminals.
So, why the massive increase in burglary activity over Christmas?
Rich Pickings
It's quite simple, really: The majority of households in the UK have a higher-value of items, gifts, gadgets, alcohol and food than any other time of year. It provides burglars with rich pickings, as they can almost guarantee that any house they target will provide them with more than their average loot.
There was even one case in Oxfordshire last year on Christmas Eve, where burglars stole £2000-worth of gifts – the family's entire Christmas present collection for their children, friends and family members.
The offenders even had the audacity to discard the wrapping paper outside the family's home.
What can you do to prevent your family from being a burglar's next victim this Christmas?
How to Secure Your Home This Christmas
Actually, there are a number of measures you can put in place, before Santa comes, to make your home more safe and secure.
Here are just a few:
1) Install a CCTV System
Let's cut right to the chase. Installing a Home CCTV System can reduce the risk of being burgled by 90%. A CCTV System is arguably the most effective way to prevent a burglar from even considering targeting your home – let alone breaking in.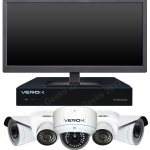 Crooks are spooked by the sheer visible presence of a CCTV System, alone. Burglars are pretty dumb… but they certainly don't want to be caught on camera.
A recent survey of reformed burglars confirmed exactly this. Straight from the horses mouths, each of the burglars said that seeing a CCTV System was the single security measure that prevented them from targeting a particular house.
You never know, you might catch some footage of Father Christmas, too!
2) Get a Home Intruder Alarm
Kate Daisley, chief executive of the Neighbourhood and Home Watch Network (who also happens to have a degree in Criminology!), highlights having a Home Intruder Alarm as one of her top tips for bolstering home security and preventing burglary.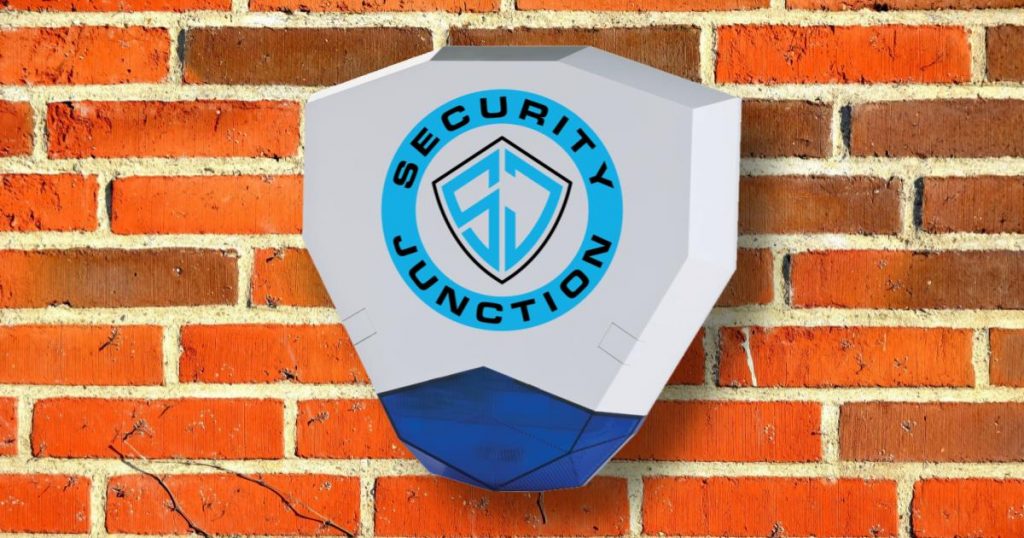 Similar to a CCTV System, a Home Intruder Alarm, first and foremost, acts as a visual deterrent to potential burglars eyeing up your property. If they do take a chance and attempt to break in, they'll soon scarper as soon as the alarm is triggered.
While a Home Intruder Alarm will cost you £500 or more, as Kate Daisley states:
"If it prevents you being burgled, it is money well spent."
3) Keep Gifts Out of View
It sounds so simple. But, how often have you left unwrapped gifts on the kitchen table or sofa, before quickly popping out? It's easily done, especially if you've got a busy schedule.
Gifts that are left in plain sight from a downstairs window, for example, is a surefire way to entice any potential burglars that have a peek. More often than not, the lure of making a quick buck by breaking in to steal said gifts will prove too much for the average burglar to resist.
The solution? Keep gifts hidden away, ideally upstairs, and away from doors and windows.
4) Don't Post on Social Media
The majority of us use social media today, regardless of age. We post photos so family and friends can see photos of our kids, holidays and alike. But, if your social media security settings are not set to 'private', your posts could be seen by burglars – who'll instantly start writing a shopping list of what to steal from your residence.
If you're going away over Christmas and your house will be left unattended, be careful of announcing this on the likes of Facebook or Twitter. Similarly, posting photos of expensive gifts and gadgets also has the potential to entice unwanted attention from thieves.
Home Security Solutions Santa Won't Bring…
Regardless of whether you've been naughty or nice this year, the big man in red unfortunately won't be able to deliver a new CCTV System or Home Intruder Alarm for you. Security Junction can.
Talk to one of our security specialists today about getting your new system installed before Christmas.