Remember years ago on the news or shows like Crimewatch, they'd show some grainy, almost indecipherable CCTV footage and expect someone to recognise the criminal? It was almost impossible. Fast forward a couple of decades and those pixelated images are a distant memory. Now, we're lucky enough to have hi-tech HD CCTV Systems.
By today's High Definition standards, it's a miracle any burglar was ever caught and convicted using CCTV footage recorded prior to about the year 2000. CCTV systems now come complete with the clarity needed to catch, and secure convictions against, cunning crooks.
But, quality of footage is only one feature of the HD CCTV Systems we supply and install today that our customers love…
HD CCTV Systems: Futuristic Features
Technology has come such a long way, even in just the past decade, that it's actually no surprise that the CCTV systems available today are super swanky and hi-tech. They've got some incredible neat and nerdy features.
Here are our four favourites:
Remote Access & Live Streaming
Years ago, you'd need a separate monitor set up with your CCTV System to view the live footage. You'd physically have to sit down at home or at your business premises and watch the monitor.
Now, accessing the live and recorded footage from HD CCTV Systems couldn't be easier. You can get instant, real-time access – anytime, anywhere – to your footage using your smartphone or tablet.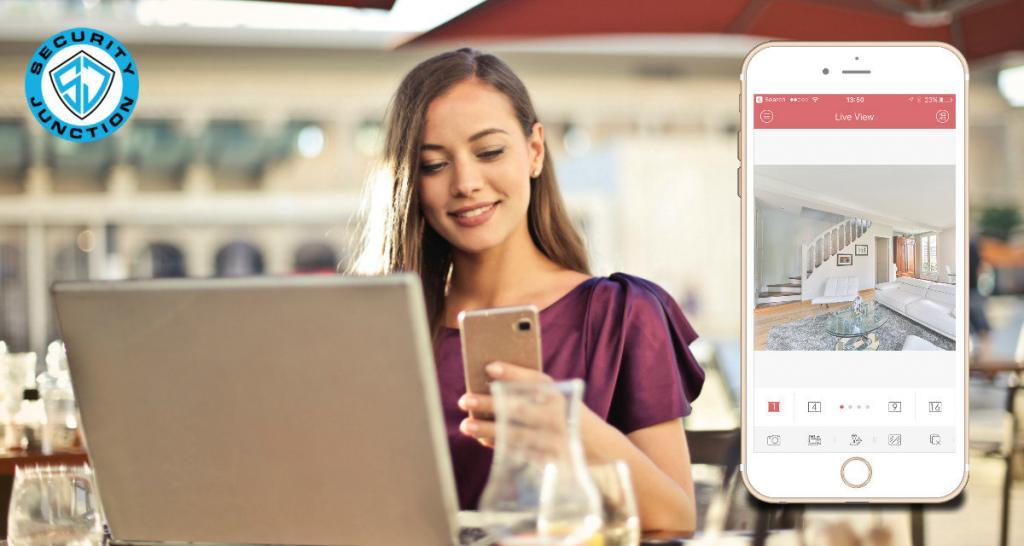 So wherever you are, wherever you go, or wherever you've been, checking your CCTV camera footage is just a few smartphone screen swipes away.
Cloud Storage
Once upon a time, CCTV footage had to be recorded directly onto a VCR tape (remember them?). Once the tape was full, which was a pretty quickly if footage was recorded 24/7, you'd need to change the tape.
Then Hard Drives (HDDs) came along, negating the need for VCRs and tapes. Over the years, the storage capacity on HDDs got bigger and bigger, too. They worked well, and obviously still do.
But, now, HD CCTV Systems even connect to the Cloud – enabling the system to upload and store footage directly to your Google Drive, Dropbox or OneDrive account.
Infrared Night Vision
Infrared and night vision technology have been around for quite a while. So we're not going to suggest that these capabilities are unique to HD CCTV Systems, because they're not. But, the technology available and present in today's systems are light years ahead of what they used to be.
Paired with the High Definition recording, HD CCTV Systems can now record and playback crystal-clear images captured at night, or in very poorly-lit interiors or locations throughout the day.
Smart Recording
Most home or business owners will want their CCTV System to be recording everything – 24-hours-a-day, 365-days-a-year. After all, you can never really be sure when something might happen. It'd be 'sod's law' that the one time your system isn't recording, you'd experience a break-in or damage to your property.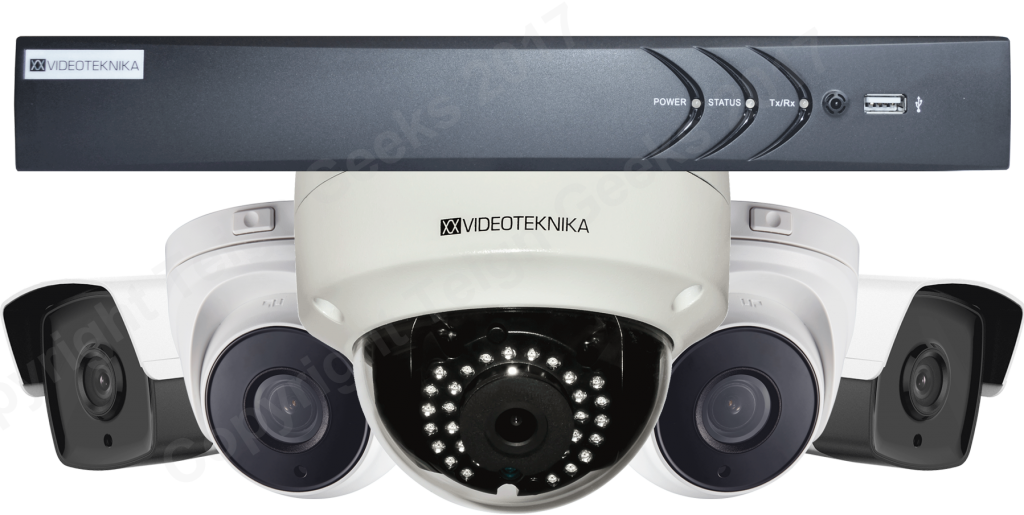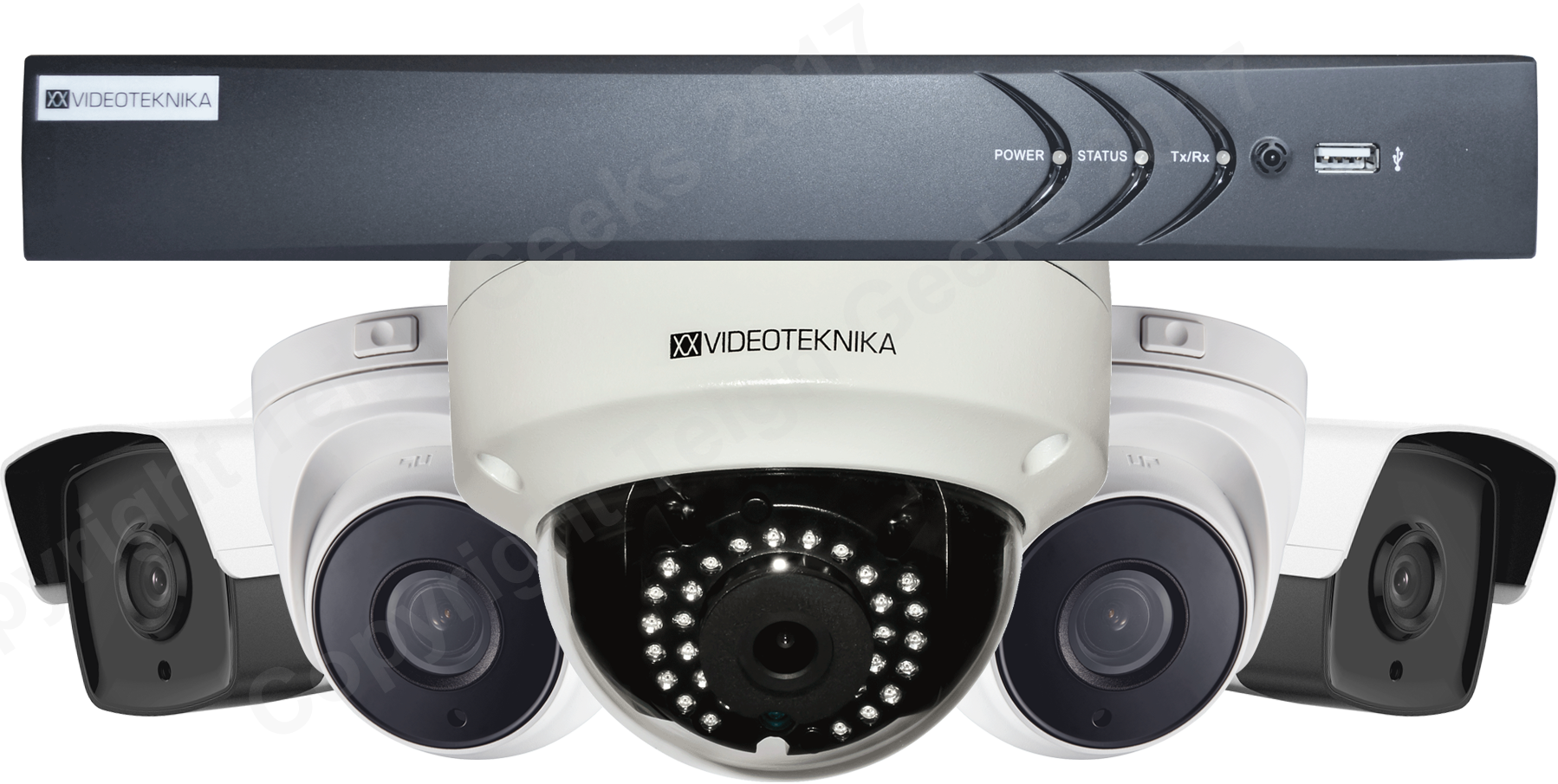 However, today's HD systems can be scheduled to record at certain times of day/night, or for a certain number of hours on particular dates. Smarter still, recording can also be programmed to trigger only when a camera senses motion activity – saving valuable space on your system's Hard Drive, your Cloud account, and reducing power costs.
Other Key Features
Whilst we might have highlighted the above as key futuristic features that we know you'll find useful, here are some additional features not mentioned above:
SUPER High Definition:

That's right – SUPER HD CCTV Systems are now available from Security Junction (check out our

TVI Ultimate HD 2 Camera CCTV System

), offering unrivalled imagery, playback and clarity like never before.

Expandable Systems:

Some of the systems we supply today can now even be upscaled to include as many as 64 CCTV Cameras. SIXTY FOUR!

Multiple Devices:

Unlike the single static CCTV monitors of yesteryear, HD CCTV Systems support Windows, MAC & iOS devices – so you have complete control using

any

mobile or desktop device.

No Buffering or Lag:

When live streaming footage from your system, you'll experience absolutely zero buffering – and zero frustration.

1080P Resolution:

Premium, optimum resolution recording and playback performance guaranteed. Expect nothing less than crystal clear, superior image quality.
Need a HD CCTV System for your home or business? Speak to a specialist at Security Junction today for your FREE, no-obligation quote.